Project Management
The experience and technical background of our Freelance and In-house Translators, and the expertise of our Project Managers are the cornerstone of BLC's success. Likewise, the use of management tools that fit into BLC's scope of work and size is the key to a successful project management.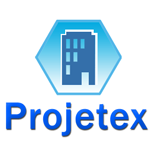 BLC uses Projetex as its basic management tool, which has proven to be very cost-effective for translation companies with no more than five Project Managers. Projetex manages all tasks involved in a translation project, starting from the request for quotation, to handling of files, allocation of human and financial resources and accounting, to final delivery to the client.
We have created a robust technology platform which allows our Project Managers to perform their daily work in a cost-effective and efficient way. They start by answering the e-mails of existing or potential clients in an objective and professional way. This is done within 15 minutes or less because our managers know that time is valuable. The negotiation and acceptance of a project go through the analysis of the availability of human and technical resources required to complete the project within the deadline established by the client. These are the routine procedures that allow us to deliver projects by the deadlines, provide quality services and build client loyalty.